Back to Events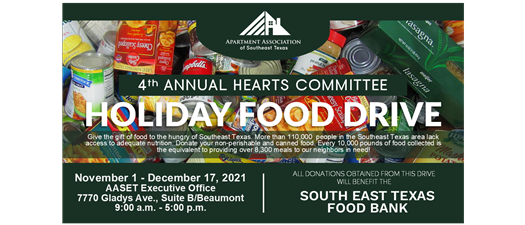 4th Annual Holiday Food Drive
Monday, November 1, 2021
to Friday, December 17, 2021
Event Details
You
CAN
make a difference by participating in our 4th Annual Holiday Food Drive!
Give the gift of food to the hungry of Southeast Texas. More than 110,000 people in the Southeast Texas area lack access to adequate nutrition. About 30% of these are children. The SETX Food Bank provides food to over 100 hunger-relief agencies across Texas counties.
Donate your non-perishable and canned food. Every 10,000 pounds of food collected is the equivalent to providing over 8,300 meals to our neighbors in need!
Drive starts on November 1 and runs through December 17, 2021. Drop-off times are Mon-Fri 9:00 a.m. - 5:00 p.m. Donations can be dropped off at the AASET Executive Office at 7770 Gladys Avenue, Suite B in Beaumont. We are conducting contactless drop-offs. When you arrive, please call AASET staff at (409) 899-4455 to let us know you have arrived. A staff member will come out and take the food from your car.
For More Information: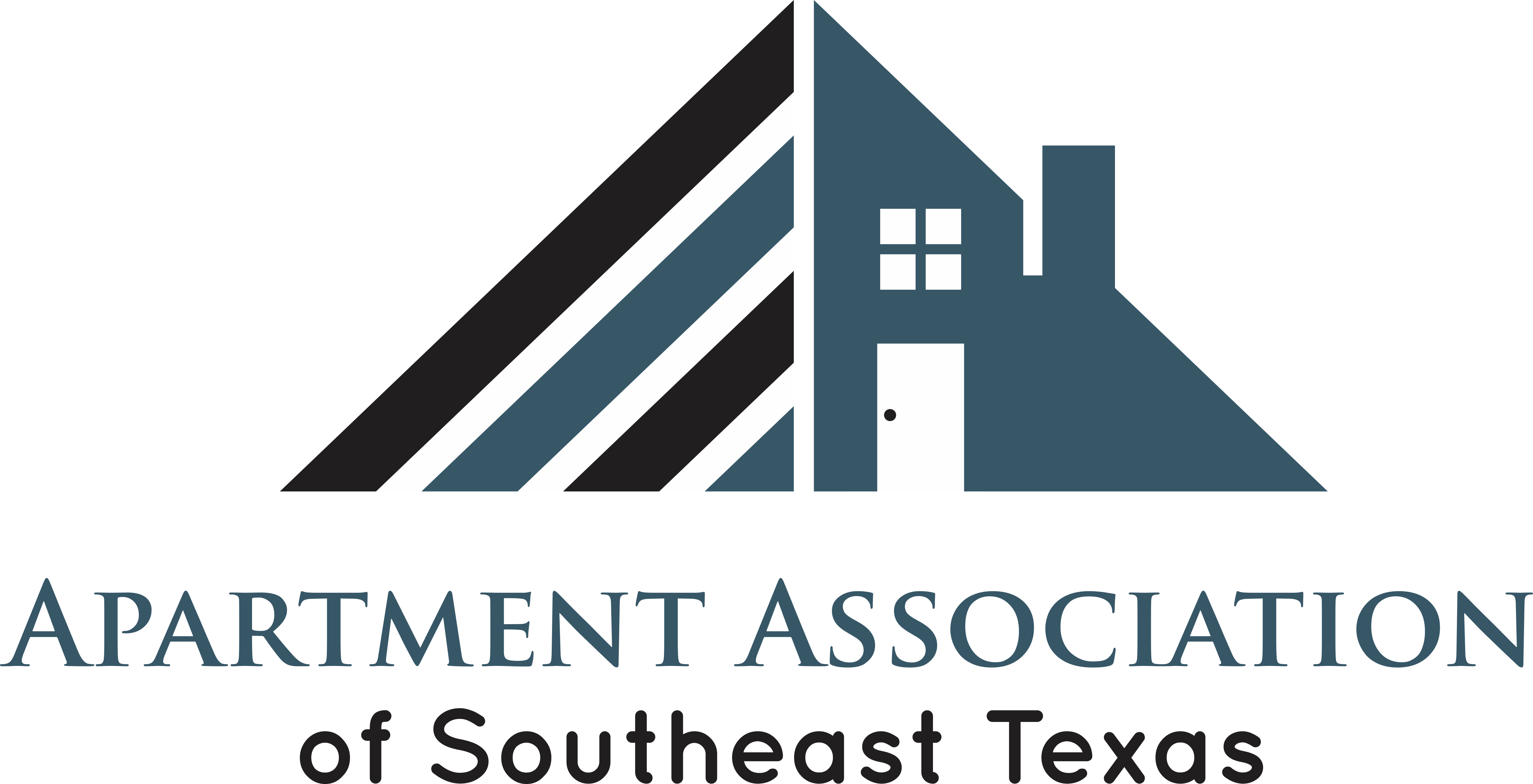 6845 Phelan Boulevard
Beaumont, Texas 77706
United States
(409) 899-4455