Back to Events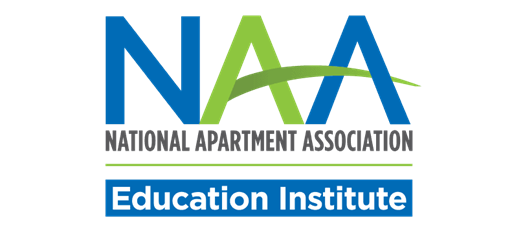 Hoarding Disorder: Situations and Solutions for Property Managers
Tuesday, February 28, 2023
Event Details
Residents beset with hoarding disorder may deny onsite staff access to their units, resist cleanup requests and decline to report maintenance and plumbing issues. Protecting communities from significant health and safety obstacles and violations can be achieved! Public service resources like health departments, animal control and adult protective services provide property managers with the tools to execute cautious and compassionate approaches to helping residents. Join our panel of experts as they reframe common misconceptions and practices surrounding hoarding disorder with meaningful engagement strategies, access to outside resources, ways to comply with Fair Housing protections and how to avoid evictions.
About the Hosts
Randy Frost, PhD
Dr. Randy Frost, Professor Emeritus of Psychology at Smith College, has published 200 scientific articles on hoarding disorder. He has co-authored several best-selling books on this topic, and his research has been featured on many news networks, including NPR, NBC, CBS and ABC. Frost has given numerous lectures on hoarding disorder in the U.S. and internationally.
Cory Chalmers
Cory Chalmers, TV personality, President/Founder of Steri-Clean, Crime Scene Steri-Clean and Hoarders.com, contributes 27 years of hoarding remediation experience. He is a former paramedic and Captain with the Garden Grove Fire Dept. As a featured expert, Chalmers appeared on 84 episodes of A&E's "Hoarders," including the pilot. He is also a keynote speaker at conferences, conventions and training seminars.
Christopher Ligatti
Christopher Ligatti serves as a Trial Attorney for the U.S. Dept. of Housing & Urban Development (HUD). He specializes in Fair Housing and discrimination with published research on hoarding disorder in multiple law reviews. Ligatti held academic positions with DePaul College of Law and New England Law. He holds a JD from New England Law and a BA from the George Washington University.
Amy Horsley, CAM
Amy Horsley, CAM, contributes 20+ years in property management as Director of Residential Services for Cal-American Corporation. With deep experience across the Western states, her prior managerial roles include Cottonwood Residential, Bridge Property Management, Archstone and others. She earned a BS from the University of Utah and a Real Estate License from the State of Utah.
Wendy Dorchester, CAPS
Wendy Dorchester, CAPS, oversees a portfolio of communities and departments as the VP of Operations & Corporate Support for Hawthorne Residential Partners. Her 30-year career focuses on quality leadership and increasing the use of technology. With NAA, Wendy served as the past Operations Committee Chairwoman, a Diversity Leadership Program mentor and sits on the DE&I and Education Advisory Boards. She holds a BS from the University of Maine.