Back to Events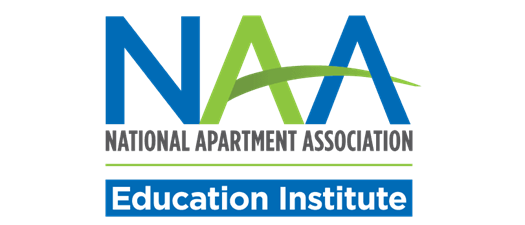 Leadership at All Levels - Moxy vs Mastery (Free Webinar)
Tuesday, August 9, 2022
Event Details
Young leaders with moxy vs experienced leaders with wisdom can differ in approach, but do they get the same results? Hear from the new leaders of the industry and their leadership styles as compared to experienced leaders so we can learn from each other. There is no one right way to lead your team or organization, but evolving by learning from each other, old and new, can create a more effective way to lead for all.
Learn about:
Adopting new leadership styles from leaders new and old to create a balanced approach for your team
What it was like being a leader in 2021 and how they overcame challenges
How five major components of EI propelled their success as leaders
About the Hosts:
Ed Wolff, LeaseLock
Ed leverages more than 25 years of strategic leadership experience in multifamily and technology as Chief Revenue Officer for LeaseLock where he oversees the company's next phase of growth. Previously Ed was President of RealPage LeasingDesk Insurance and led business and product development to establish the firm as the largest provider of renters insurance. He has also served as Chief Operating Officer at Cortland and Chief Administrative Officer at Pinnacle. Ed's involvement within the multifamily is vast, including serving as a Board Member for the NAA National Supplier Council and participating in thought leadership presentations at various industry conferences.
Marcie Williams, RKW Residential
Marcie Williams is the CEO of RKW Residential overseeing of all aspects of property management operations, new business development and strategy. She has more than 25 years of multifamily experience spanning owner/manager REITs, third-party management and start-up companies. Marcie has a track record of success at companies including Greystar, Camden Property Trust, Summit Properties and GID/Windsor.
Marcie holds several professional designations including Certified Apartment Portfolio Supervisor (CAPS) and Certified Property Manager (CPM®). She has been a prolific contributor to the Greater Charlotte Apartment Association (GCAA) for which she served on the Board of Directors and acted as Board President. She was a founding member of the GCAA's Education Foundation and served on the GCAA's Education Advisory Council. She is the recipient of several industry awards from GCAA, including Volunteer of the Year, Instructor of the Year and The Lex Marsh Award (Lifetime Achievement). In 2021, Marcie was inducted into the AANC Hall of Fame.
Marcie has been honored with a Women in Business Award (2019) and recognized as a Most Admired CEO in both 2020 and 2021 by the Charlotte Business Journal. She was also recognized as a Multifamily Influencer by Globe St.
Marcie is a member of IREM and ULI and serves on the Membership committee for NMHC. She has a Bachelor of Arts degree from the University of North Carolina at Chapel Hill.
Marc Chasin, Eden Multifamily
Marc Chasin serves as the Vice President at multifamily development firm EDEN Multifamily and horizontal apartment development firm EDEN Living. Marc is utilized through various levels of participation at Eden including acquisitions, capital markets, corporate strategy, deal structure, development, asset management, dispositions and more. Marc has been and is currently involved in the administration of over $1billion in traditional multifamily and horizontal apartment (BTR) development throughout the Southeast US. Marc earned a bachelor's degree in Business Administration concentrating in Finance from Ithaca College, where he also spent four years as a starting guard on the basketball team – three of them as team captain. Marc is a native of Miami. He naturally loves boating, beaching, fishing, and all other activities related to the water.