Back to Events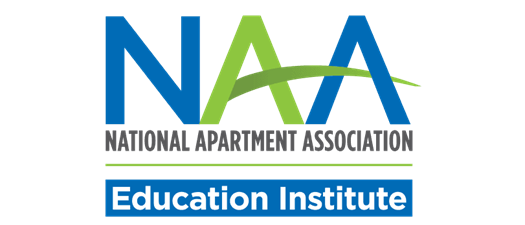 Leadership, Change or Get Out of the Way! (Free Webinar)
Wednesday, May 25, 2022
Event Details
Leading people in the era of distrust, uneasiness and unusual challenges can be disheartening, demoralizing and not what you signed up for! Learn about the challenges leaders face today and solid techniques to produce results. Hear about how to be a role model, build a vision through collaboration and create future leaders in those that you lead.
Learn about:
Identifying and exemplifying a solid leadership style that others want to follow/be a part of
Delegating to build leaders, rather than just to get things done
Motivating a team to feel empowered to make decisions and achieve more
About the Hosts
Mindy Price, NAAEI Faculty, J Turner Research
Mindy Price has spent over two decades honing her expertise in property management, association management, as a property owner, supplier partner, and educator. A prolific national speaker and NAAEI Faculty member, Price hosts Multifamily Leaders podcast, a biweekly half-hour segment that offers listeners insightful tools and the latest information about the industry. She also hosted the radio show "The Real Estate Round Table" and is the founder of The Bruce May Memorial Tournament which benefits the PTSD Foundation of America/Camp Hope. Price was recognized by the Houston Apartment Association among the elites in their inaugural "40 under 40" group and she is the 2022 Vice Chairman of Education for NAA's National Supplier Council. Mindy currently serves as the Vice President of Sales for J Turner Research, the leading full circle online reputation management firm that empowers clients with data to drive revenue.
Stephanie Graves, CAPS, CAM, IROP, NAAEI Faculty, Q10 Property Advisors
Stephanie Graves is a multifamily professional with over 25 years of real estate experience. Her experience on and off property is extensive as she has served in positions including, Director of Business Development, Vice President of Training and Marketing as well as Senior Vice President of Operations for a portfolio of over 30,000 units in 8 states throughout the country. She is the founder of Q10 Property Advisors, a group of industry professionals that advice and educate multifamily professionals throughout the country.
Ms. Graves serves at the Treasurer for the Houston Apartment Association (HAA) and will be the 2023 President of the Board. She has served on the Board of Directors for HAA for 8 years and has graduated from the HAA and Texas Apartment Association (TAA) Leadership Lyceum programs.
She is also a sought-after speaker for the apartment industry nationwide; speaking for TAA and the National Apartment Associations (NAA) conferences on multiple occasions. Stephanie has a bachelor's in communication from St. Edwards University in Austin, Texas and holds the Certified Apartment Manager (CAM), Certified Apartment Supervisor (CAPS) Designations and Independent Rental Owner Professional (IROP) through NAA and is recognized as a NAA Education Faculty member. Stephanie is a frequent contributor to industry magazines and blogs and spends her free time traveling with her family.
Stephanie's eclectic, entrepreneurial spirit is evident in her many accomplishments and projects including founding a non-profit the JMP Fund, which raises money for pancreatic cancer research as well as her success founding a Montessori Preschool in Spring, TX.