Back to Events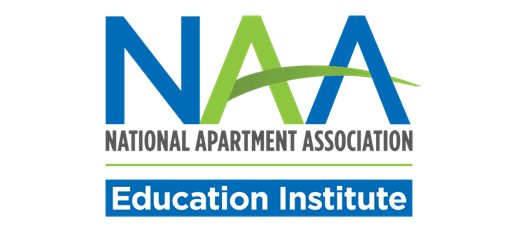 Virtually Connected: Where People and Tech Harmonize (Free Webinar)
Wednesday, December 14, 2022
Event Details
From massive binders and reams of paper to DocuSign and virtual apartment walk-throughs, technology has shifted the leasing process at warp speed. New processes and software have streamlined the renter journey, allowing consultants and leasing teams more meaningful and engaging interactions with prospective residents. It can be tough finding harmony between your leasing teams' satisfaction and technology that enhances the customers' experience. But with appropriate staff training, dedication to social media management and centralization of your leasing consultants, your team can sing with success. Join our panel of experts as we discuss how to customize the perfect blend of people and tech for your community.
About the Hosts:
Jacob Carter
Jacob Carter is the founder and CEO of Nurture Boss, a multifamily marketing platform that automates prospect follow up and resident communication with innovative and hyper-personalized outreach. Carter spent more than a decade building marketing automation tools for the B2B Enterprise and the B2C space staying at the leading edge of trends and new technologies. He is a self-proclaimed "marketing nerd" whose background has uniquely positioned him to build modern marketing tools for the apartment industry.
Robert Hicks
Robert Hicks joined Portico Property Management with more than 25 years of experience in the multifamily industry. Prior to joining the Portico Team, Hicks oversaw operations for multiple States within Greystar's Desert Region, including Arizona, Nevada and New Mexico, totaling approx. 150,000 units under his leadership and guidance. His most notable leadership and greatest career succession was overseeing operational strategy as well as company growth for the SW Region for Alliance Residential, which included Arizona, New Mexico, Nevada, Utah, Colorado and Wyoming. Hicks started with Alliance in 2007 as Vice President of Operations and transitioned out as Division President for Alliance during the Alliance/Greystar acquisition in June 2020.
Alan Yu
Alan Yu is the Managing Director and Founder of Lumen Capital, a vertically integrated real estate investment firm, specializing in the acquisition and management of multifamily assets. Yu began his multifamily investing career in 2016. Lumen Capital now owns and manages five apartment communities, totaling approximately 1,000 units throughout Texas. Yu is a CPA and prior to founding Lumen Capital, was a consultant at Ernst & Young, OverMont Consulting, and Whitley Penn.